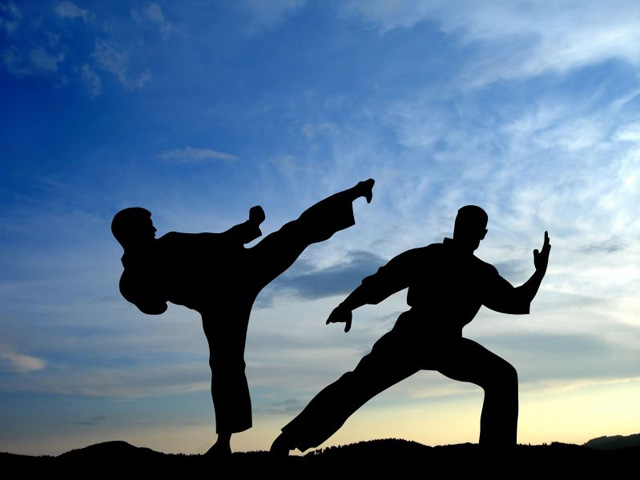 If you were to describe Dr. Peter Spennato, you would probably find it hard to fit everything that he is in a single sentence. This is because he is a man of many skills and talents. In his professional life, he is known as one of the best dentists in and around San Pedro, CA. He's also an expert in property management as can be seen through his other venture, Painless Properties. On the other hand, if you were to refer to his other passions, then you can consider his accomplishments in his martial arts training as well as his firearms training.
Peter Spennato isn't one to idly sit watching the world pass by. He likes to spend his time being productive, which is why if he isn't busy with his patients at the clinic, you can find him training with his Grand Master in martial arts or at a firing range, honing his sharpshooting skills—or at a tactical training facility practicing his combat skills.
If you look closely at the training he attends outside of his profession, you'll find that they're mostly related to self-defense. The discipline instilled in him through these training sessions have made him responsible with the martial arts and firearms skills that he has developed over the years.
What does this mean?
In brief, what this means for him is to learn when to walk away and when to "engage" in a fight—even so, he has learned how to engage in a certain way, where the goal is not to specifically harm the person but instead, to protect himself from an attack.
He knows that his skills would make it easy for him to engage in fights with every provocation because he knows he'll more likely end up hurting the person instead of the other way around. Apart from defending himself, he also likes to teach others how to defend themselves, particularly women.
He actually taught "anti-rape" self-defense at Weber State College in Utah for a year. In addition to this, he's been teaching his friends and family about the basics of self-defense; although he hopes they never have to use it.
As a professional dentist, Dr. Spennato has restored countless clients' teeth, helping them regain their confidence and winning smile. His mild and friendly demeanor has made him a favorite dentist of not only his adult patients but their kids as well.
His dental skills aren't only confined to what he learned in school; they go way beyond that with his excellent interpersonal skills. He wants to remove the stigma often associated with dentists; that they are someone to be afraid of because they will hurt you. This couldn't be farther from the truth! And that is what Dr. Spennato wants everyone to know; that dentists are your friends.